Do you feel tired, lost and unmotivated
despite all the efforts that you have put in?
Maybe what you truly want is a peace of mind, to be able to provide for yourself and your loved ones, come what may
Can you also relate to any of these?
Tired of the rat race and think that you're better off on your own, running your own show?
Want to retire early but don't know where to start?
Curious to learn about how, what and where to invest?
Concerned that your pension may be insufficient?
A high flyer in your career but it feels like something is still missing?
We understand…
It can be incredibly tough to confront these voices and thoughts within, especially when the people around you don't talk about these fears openly.
What if you can finally put those worries to rest and pursue your life long dreams?
Are you interested in discovering the solutions? Keep reading.
Our upcoming mini workshops which will be running from September 2023 will focus on helping women like you to prioritise your well-being and achieve financial freedom by encouraging you to disconnect from the distractions of your daily lives and reconnect with your personal goals, aspirations, and overall well-being.
Our mission is to empower women from all walks of life to elevate your financial status to the next level.
You don't know what you don't know. Lucky for you we've seen it all (almost), so leverage on our experiences to cut short your years towards financial independence.
3 main results that you will achieve upon joining our mini workshops
Result #1: Realising that common sense is not common.
Many people find themselves saying "I've got money under control" or "I don't need any financial guidance". Through our observation, sometimes we don't apply common sense onto our financial matters. Financial literacy goes beyond budgeting! There are so many areas that may drain you silently. Don't you want to discover the leaks as early as possible?
Result #2: Breaking the paycheck to paycheck cycle
Money adds up quickly and it disappears even quicker if we don't have proper money management strategies in place. We fall into the same cycle of paying off debt and living paycheck to paycheck without any chance of building long-term wealth. There's really nothing wrong with this routine but one day when you finally retire, what paycheck are we talking about? Are you only going to create your own paycheck at 55 when you can actually plan from now?
Result #3: Really, intentionally invest.
We understand the frustration of seeing your hard-earned money sit idle or barely keep up with inflation.
Gain a comprehensive understanding of your finances first before you jump into how, what and where to invest.
Don't just take our word for it. Listen to what our past workshop participants have to say.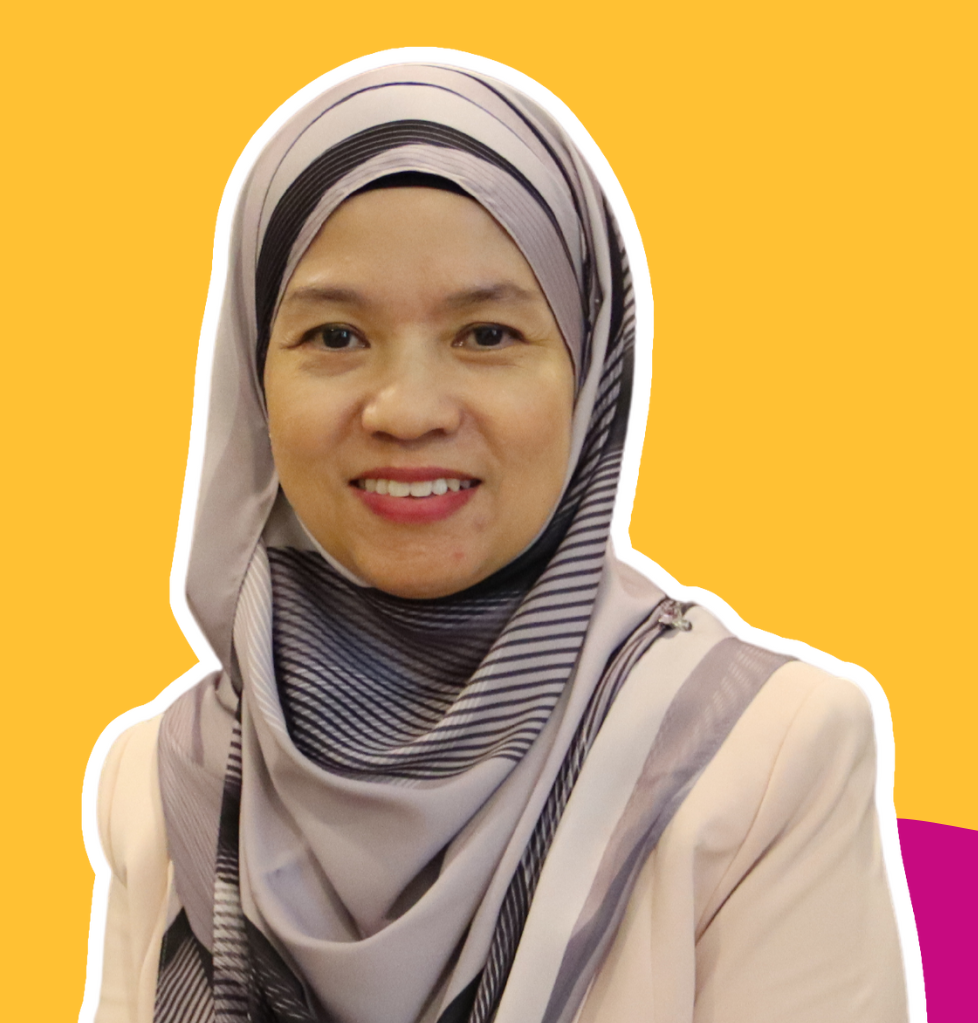 Kartina
"I'm happy that I stepped up and enroled to this class. This is something that is beyond my expectation. I thought this is just a class for me to understand basic things, but Aisya, do elaborate and give a lot of case studies."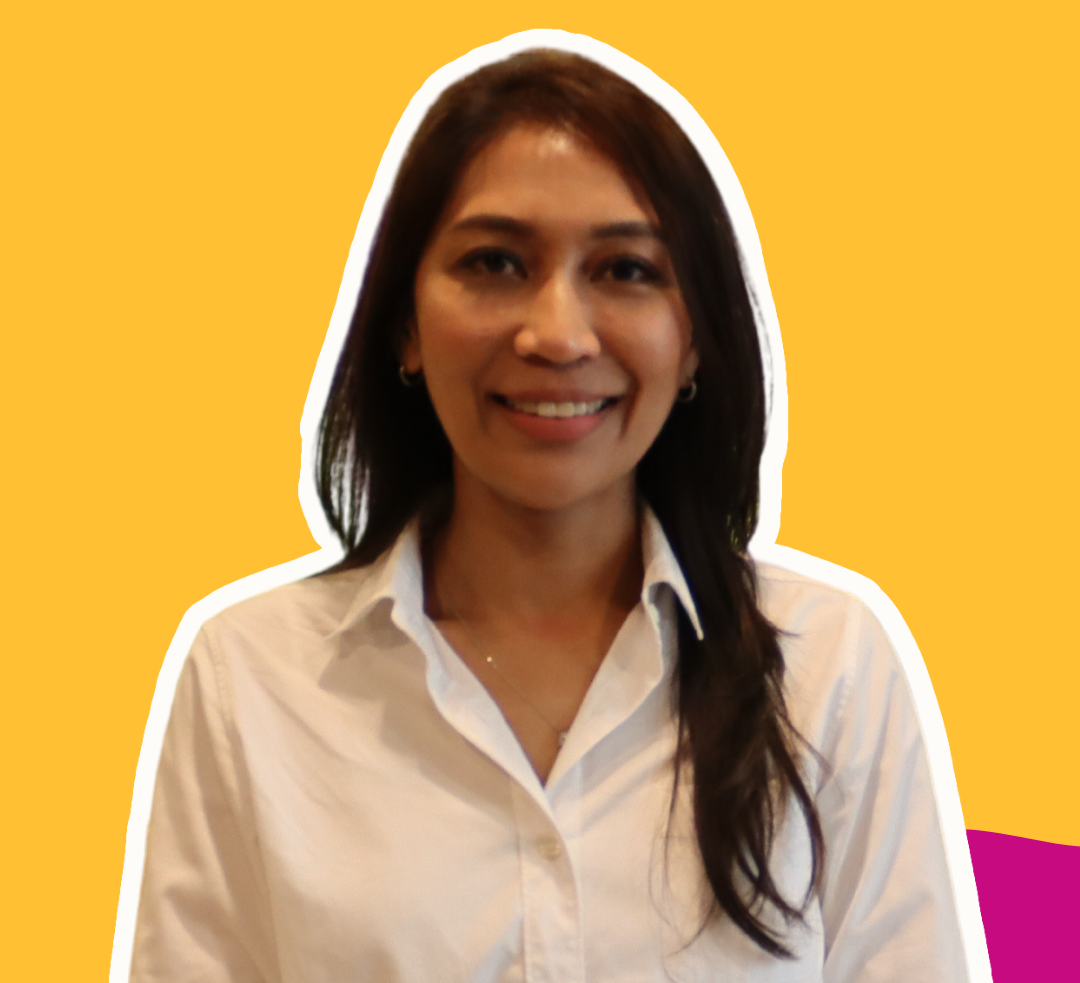 Prof. Dr. Fariza
"I have a very supportive husband, who's been managing our family finances. He would like for me to be more empowered and to take more responsibility towards my own invesments. This workshop has actually provided the knowledge that I need to take myself further."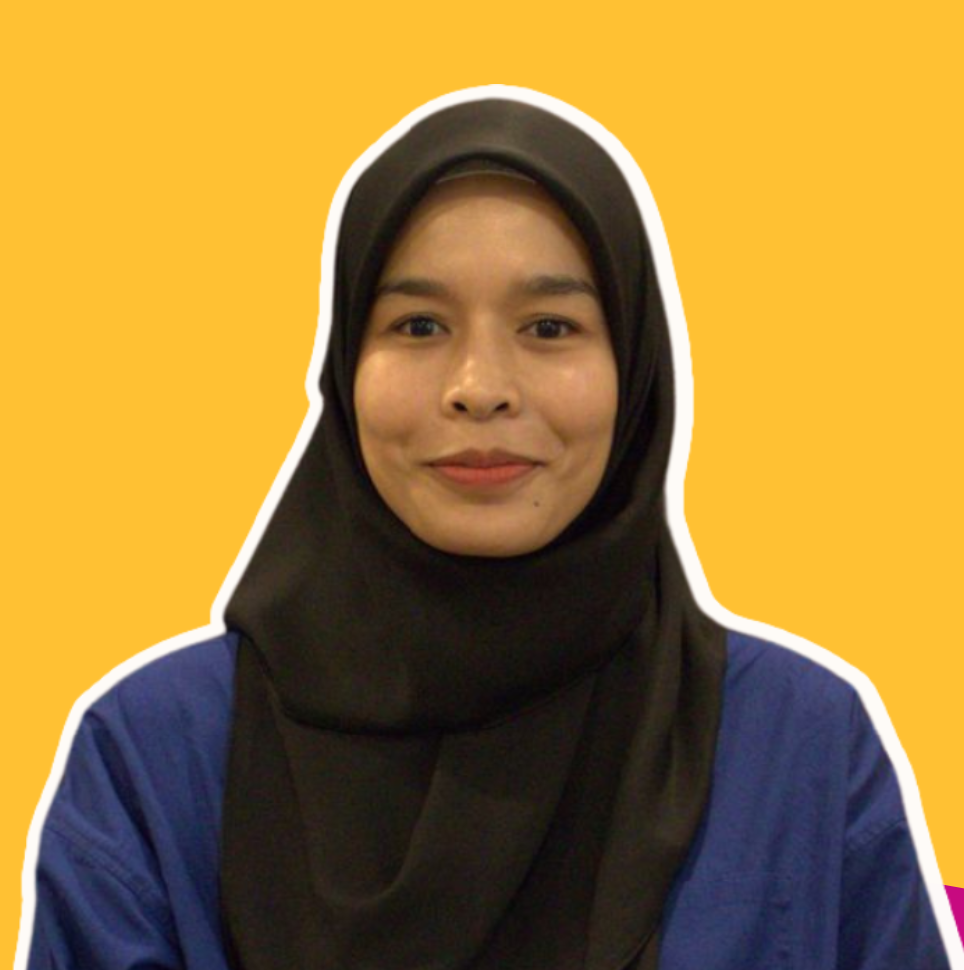 Ruzainah
"I'm naturally terrified of numbers, formula and all the acronyms related to finances, but Aisya has helped to break it down in ways that are very simple to understand."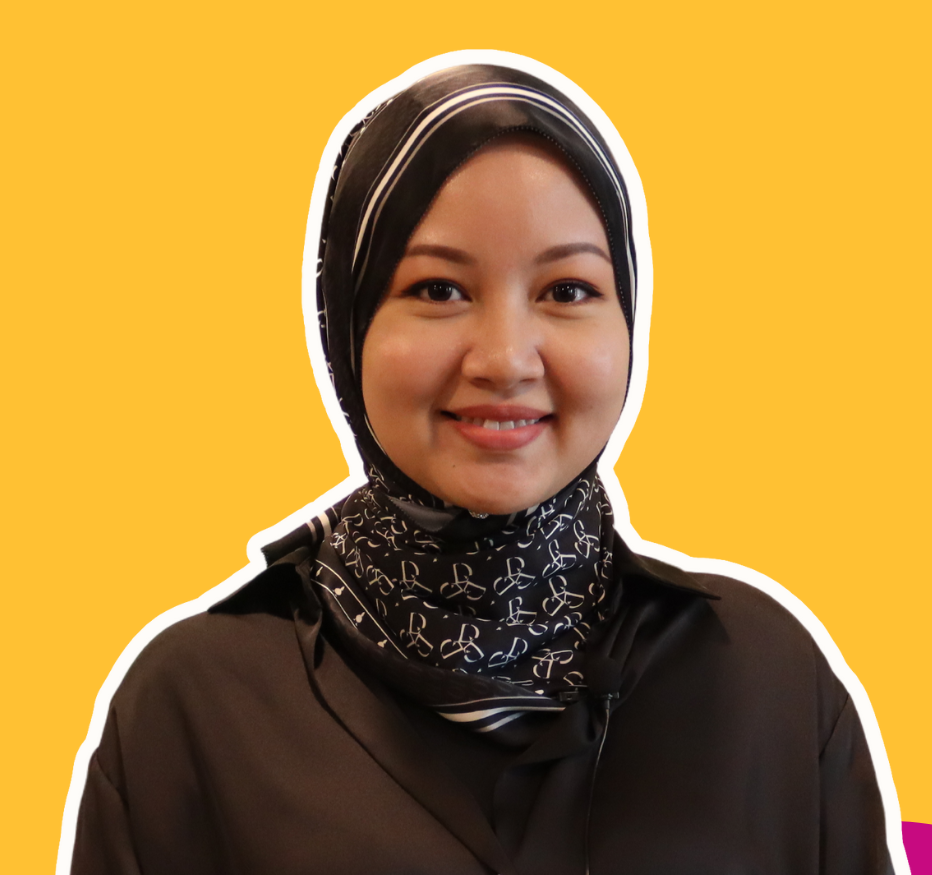 Nadjwa
"It's important to make the right decisions on your financial while you're still healthy. I can guarantee this workshop is worth your time and money."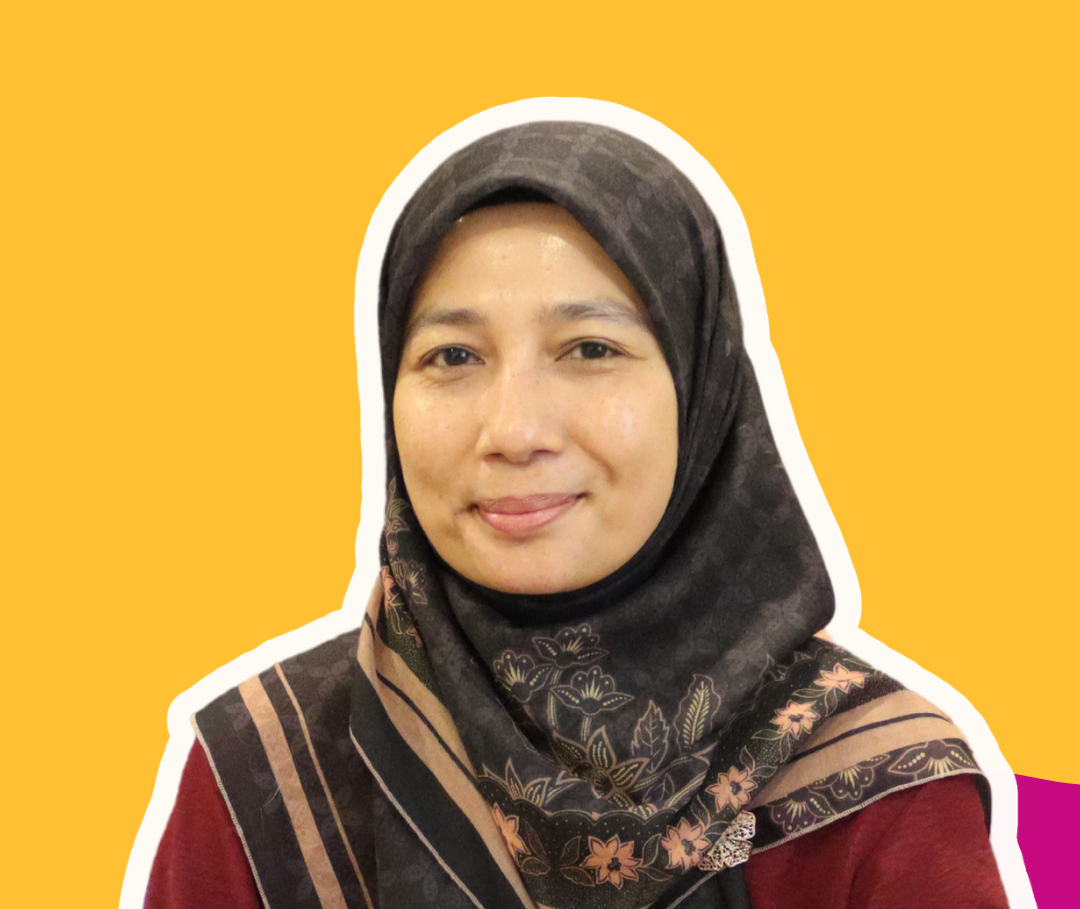 Ellyza
"I feel like Aisya is able to fill the gaps. My motivation to attend this programme is still the same as day-1. The fact that it's a women's class, we can talk openly, share our fears, creating wealth together and stepping out of our comfort zone".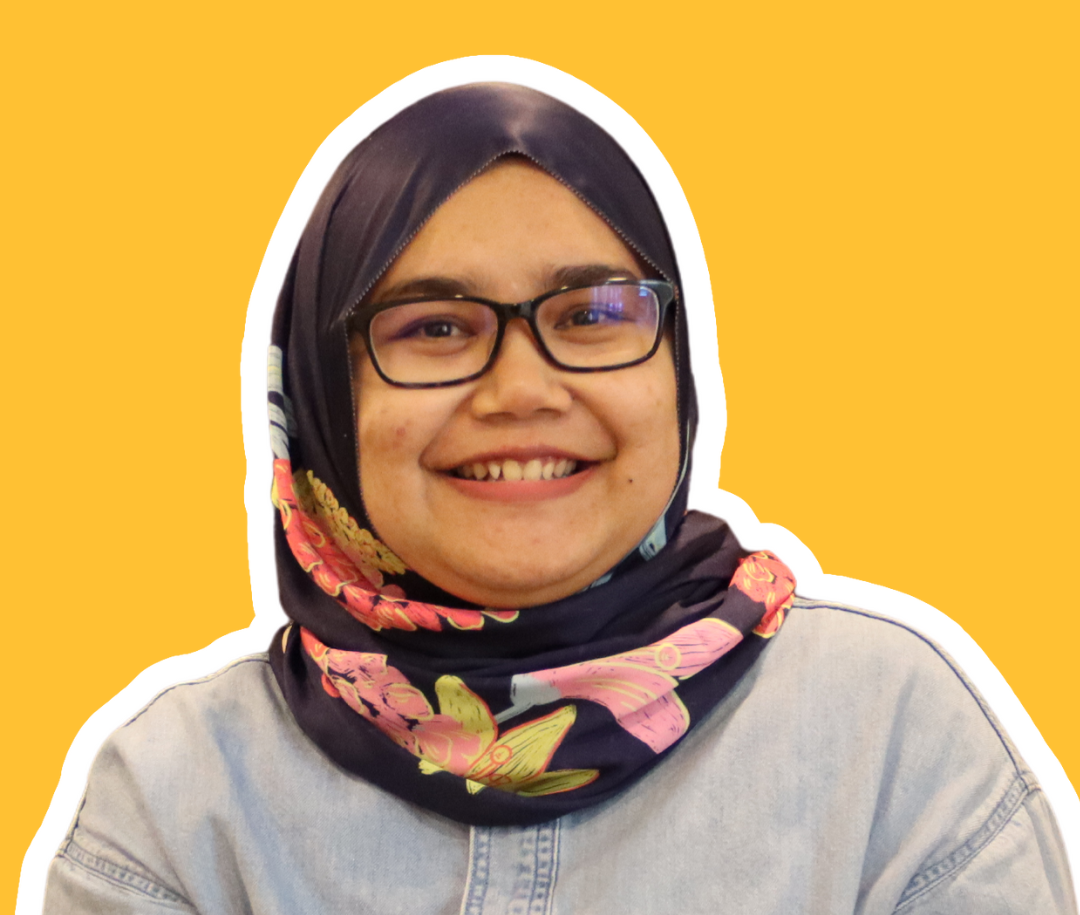 Nabihah
"This class is actually good for your future planning. Now, I feel more empowered to plan for my finances."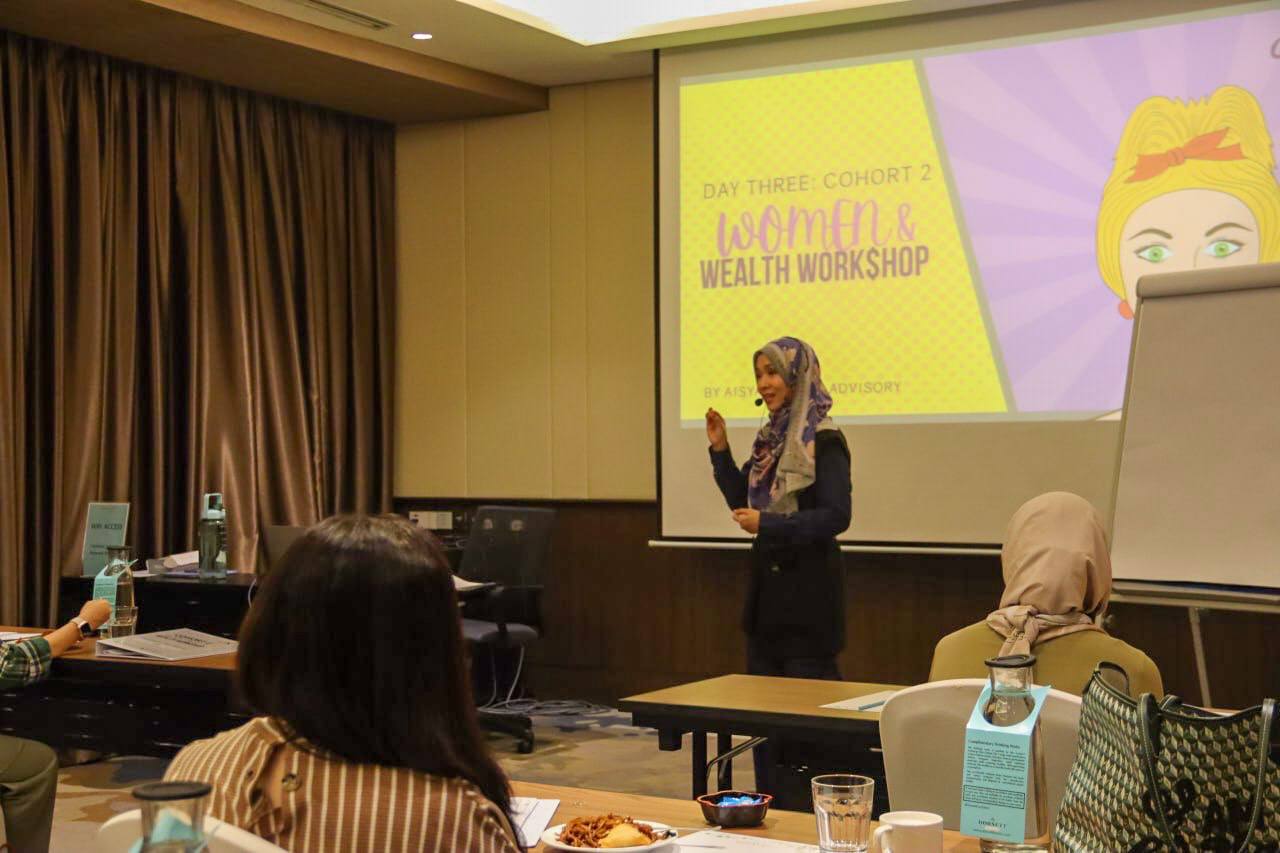 Aisya is our lead trainer who is also a Licensed Islamic Financial Planner. Her experience in helping her clients getting out of debt, managing 8-figure Shariah investments, and designing 8-figure estate planning strategies have helped her to simplify the complexities of personal finance. 
If you can relate to any of these, then our mini workshops aren't for you.
This programme is only suitable for those of you who:
✅ Have no time and would rather follow a clear, proven roadmap.
✅ Knows that investing in yourself pays the best ROI.
✅ Wants to take the first step towards early retirement.
✅ Have a dream of starting your own business and don't want to delay your dreams any longer.
✅ Who is humble enough to open up to new knowledge and know that you don't know it all.
Ready to join?
Select your preferred mini workshop below.
All three workshops are for women only.
Workshop 1:
Want to
retire early?
(2 September 2023)


10:00 AM- 12:00 PM
Dataran Sunway, Kota
Damansara
Who should join:

Who want to retire by choice not by force

BONUS:

#2: Financial Self-Care E-book
Workshop 2:
Want to invest on
your own?
(23 September 2023)

10:00 AM- 12:00 PM
Dataran Sunway, Kota Damansara
Who should join:

BONUS:

#Bonus 2: Financial Self-Care E-book
Workshop 3:
Want to achieve
financial freedom?
(30 September 2023)

10:00 AM- 12:00 PM
Dataran Sunway, Kota
Damansara
Who should join:

Who want to achieve financial freedom

BONUS:

#Bonus 2: Financial Self-Care E-book

Signature programme:
Cohort 4 - Women & Wealth Workshop
Interested in joining our Cohort 4? 
Get more details by joining our mini workshops listed above!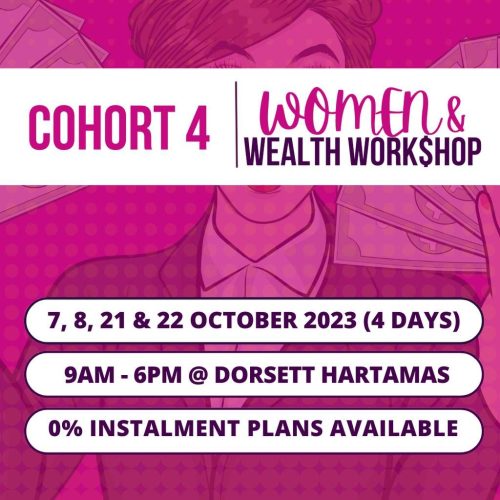 Don't think this is for you?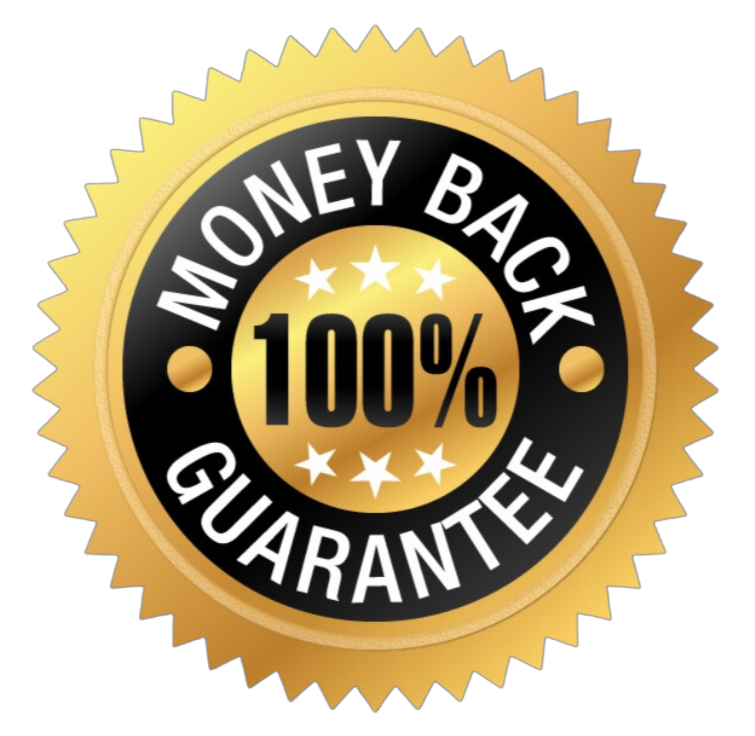 We are confident in the value that we will be giving. We offer a hassle-free money-back guarantee for our signature programme Women & Wealth Workshop to provide you with a peace of mind. Please note that refunds will only be valid within 3 days after the completion of the workshop. No refunds will be given for no-shows.